New Years Resolution for Your Roof(s)
It's important to have a New Years Resolution for Your Roof. From all of us here at Spann Roofing, we would like to thank you for your business this past year and the opportunity to be of service to you. We would also like to extend a very Happy and Prosperous New Year.
One of our goals and certainly a resolution for 2021 is to be a better service provider for all your roofing needs. So, after making your personal New Years Resolutions, take a few minutes to resolve something good for your roof. It will be good for you too! Here are a few ideas for you.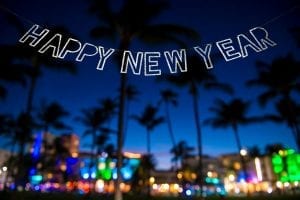 Call Spann Roofing for a Free Commercial Roof Assessment
We will come out, make a complete assessment of your roof, and give you a written report of the condition of your roof. The report will include pictures, a list of deficiencies, and budgets for current and future repairs and needs.
Start a Preventive Maintenance Program
After the initial roof survey and repairs made to bring your roof up to a maintainable standard, a programmed annual or bi-annual inspection will be performed by Spann's inspection crew. A Preventive Maintenance Program will not only help extend the service life of your roof, but it will also save you money over the long haul.
Have a Roof Moisture Scan Performed
Many times, moisture can be unseen from the roof surface. Moisture on a concrete deck, for instance, can be caused by problems other than the roofing system. Catching moisture within the roof system before it damages insulation or leaks can save you money. Spann has several ways to perform moisture scans.
Put Together a 5-year Budget
Roofs do not last forever and eventually need replacement. Putting together a budget for the next 5 years will help make sure you have the money needed for that new roof or unexpected repairs. Spann can help establish a budget with you.
Have all Roof-Related Paperwork in one File
Items that should be easily accessible include date of installation and contractor, any roof warranties, roof drawing, past work performed on the roof, maintenance performed, pictures, and budgets. Yes, Spann can help with putting all this into an easily accessible file that you can access at any time.
HAPPY NEW YEAR 2021!