Spann Roofing Career Opportunities
Spann Roofing is continuously looking to employ.
A Workplace that is Second to None!
Over the course of more than 64 years, Spann Roofing & Sheet Metal, Inc. has roofed over 15,000 commercial and residential buildings in the Greater Pee Dee Area and our guarantee stands behind every one of them. We have developed a reputation for an honest, trusted service that will provide quality and reliability regardless of the size or complexity of the job. We need you to help grow and continue our legacy of success.
Join our growing teams today! Find Spann Roofing on Indeed.
Roofing Service Apprentice/Helper
Applicants should have a strong work ethic and a willingness to learn for Spann Roofing career opportunities.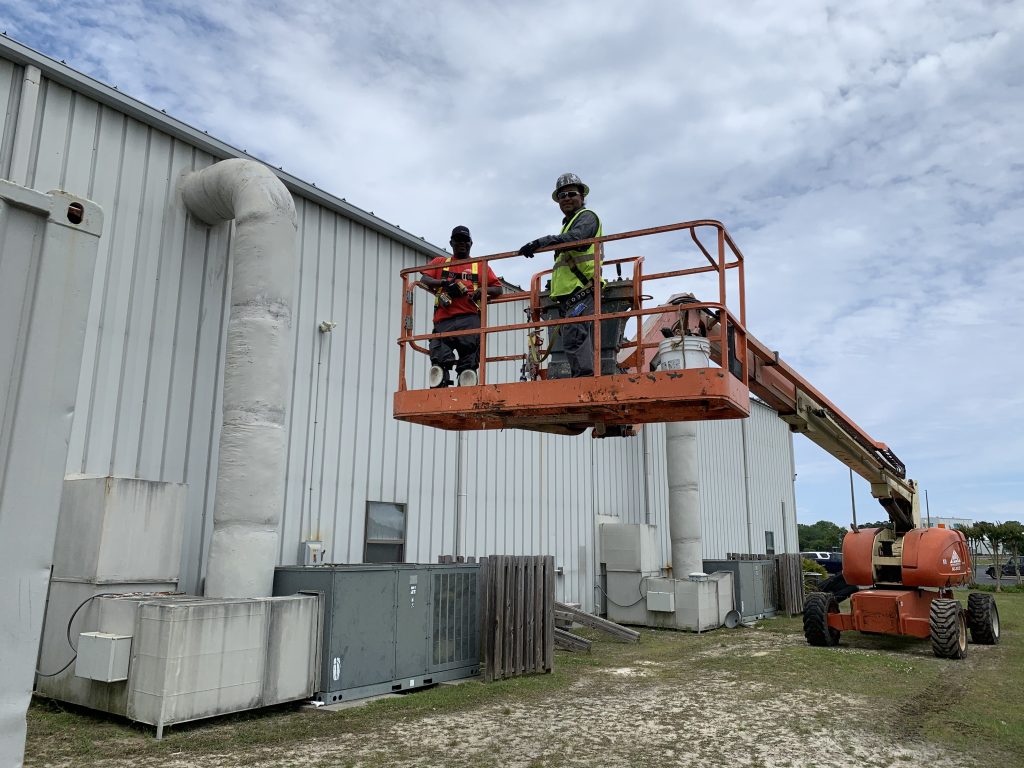 The Right Roofing Candidate Must:
Be safety-oriented, quality-oriented, and production-oriented.
Be drug-free and pass periodic drug screenings
Have a clean background check
Possess good communication skills with other employees
Be capable of heavy lifting up to 50 lbs. in addition to being able to physically able to climb, kneel, and crawl
Ability to work in compliance with OSHA standards
Have transportation to work
Roofing Career Benefits Include:
Paid vacation after one year's service
6 paid holidays annually
Company-paid training as needed
Health insurance available after 3 months of employment
401(k) plan participation after 1-year service
Submit an application below or apply through indeed for Spann Roofing career opportunities.
"*" indicates required fields