Company History
WE HAVE BEEN AN INTRICATE PART OF THE GROWTH OF THE GRAND STRAND FOR 65 YEARS.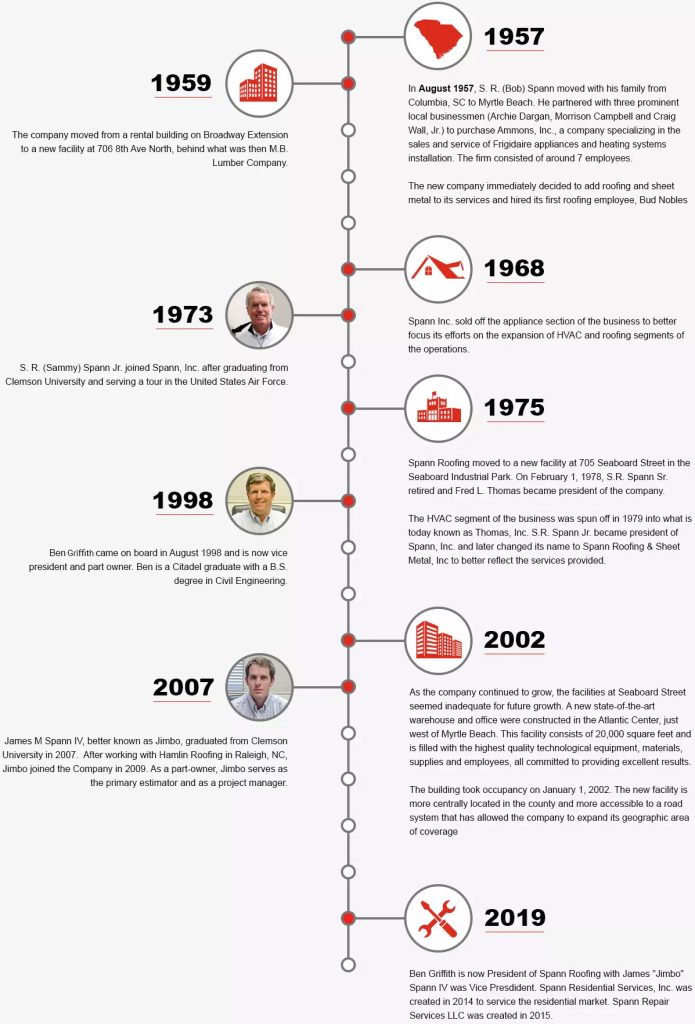 Let's Get Started
Over the course of more than 65 years, Spann Roofing has roofed over 15,000 commercial and residential buildings and our guarantee stands behind every one of them. We have developed a reputation for an honest, trusted service that will provide quality and reliability regardless the size or complexity of the job. Our services are not limited to commercial roofing.
Spann Roofing is also equipped for the installation, roof repair and maintenance of residential buildings across the area. Spann Roofing is centrally located in Horry County at 459 Allied Drive in Conway, across 501 from Coastal Carolina University.
"*" indicates required fields