What is Honesty?
Honesty is…
According to the Urban Dictionary defines Honest as honesty is "a significant human quality in which a person communicates and acts truthfully, in accordance with a sense of faithfulness, sincerity, and fairness."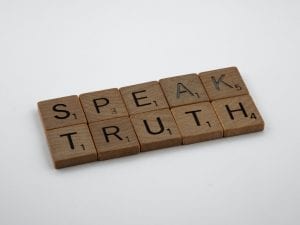 Honesty at Spann
For Spann Roofing, honesty in business is not some grand moral code. If not for honesty, the only other option is to compromise who we are, what we believe, and how we choose to live.
Many times, we've found companies leaving their customers in the dark when a problem arises. This may seem like a beneficial way to keep clients calm, but it also can seem like a little "white lie" or "exaggeration of the truth." That's exactly what it is.
Stretching the truth when it comes to clients is typically out of fear that the client will lose trust and confidence in their work. In more cases, this isn't the truth. We feel that our clients would rather us be honest than feeding a line or making excuses. A client can best judge a contractor not only by what they do well, but what and how they perform when a problem arises.
Spann Acknowledges
We realize that we make mistakes. As we go through our day-to-day business, we'll make the decision, to be honest with our clients rather than tell a little "white lie" or "stretch the truth."
"If it is wrong, we'll make it right." 
We value our clients and our business reputation, so we'll work from a place of honesty. Spann treats each customer in the manner that we would like to be treated.